*** SUMMER 99 ***
NO .... US/CANADA tour or abroad!!!
Decide to skip a year and do some biking in Holland - see also TOURCLUB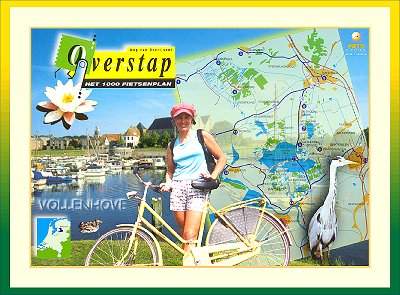 OVERSTAP-PLAN a.k.a "TRANSFER-PLAN"
"the 1000 bicycleplan"

VOLLENHOVE - 7,8,9 July

Suzy, the sister of Martha, was in Holland for 3 weeks
I took some days off and we were using the "OVERSTAP-PLAN"
You can rent a bicycle and drop it at another transfer-point
There are 14 transfer-points in a area of 30x30km
Mostly nearby a bus-stop or railway-station
In 3 days we did about 100 miles - visiting all tourist spots -
Zwartsluis, Genemuiden, BeltSchutsloot, Giethoorn, Dwarsgracht, Jonen, Blokzijl,
Nederland, Weerribben, Ossenzijl, Slijkenburg, Kuinre, Luttelgeest and Vollenhove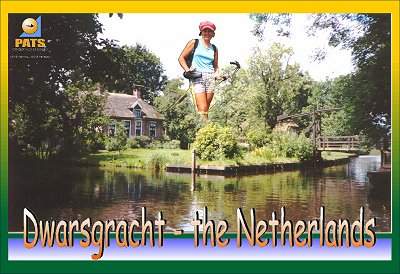 According to SUZY : "It's like MINIATURE LAND" - Dwarsgracht

This is a tour with all kinds of landscapes - best seen by bicycle !!
( Grab a atlas or goto the routeplanners on my LINKS-page #4 )
The weather was beautifull
She did see more people on the bicycle in those 3 days
then she will see in here whole life in CANADA
Must be Holland ?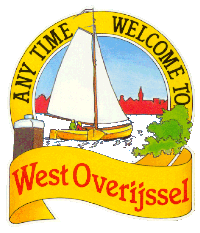 Using my APS-camera, Scanner HP5100C, PaintShopPro & Coreldraw
to make these collages. It's fun to use these tools.
These JPG's are 400x300 resolution. ( original is 3000x2000)
Hope you can see the details on these previews!
It's the story for all previews - small images - on my HOMEPAGE
"PATS"



Back to HOME --- HOME-with-frame --- Back - Winter'98.2 --- Next - May'01